Weekly Crypto Recap with NewsCrypto
Welcome crypto enthusiasts. Today NewsCrypto is bringing you the 11th issue of the weekly newsletter.
An apple a day keeps the doctor away.
A NWC newsletter a week, will make you a crypto geek🤓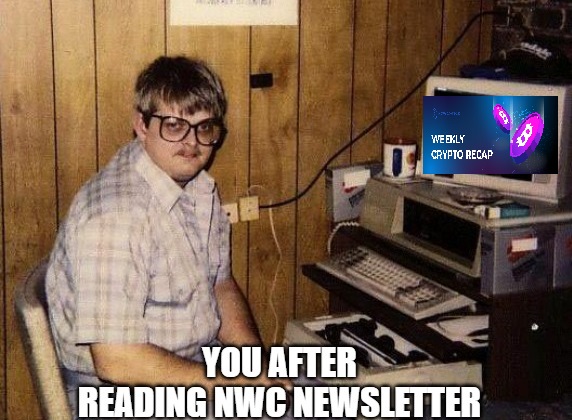 What's on the menu today?
1. Breaking crypto news
2. BTC analysis
3. $1 million Bitcoin bet
4. Credit Suisse saved from drowning
5. Funniest meme of the week
---
1. News Recap
· Silicon Valley Bank UK arm acquired by HSBC for 1 pound
· Uniswap officially expands exchange services to BNB chain
· FTX influencers face $1B class-action lawsuit over alleged crypto fraud promotion
· SVB Financial Group files for Chapter 11 bankruptcy
· Coinbase is planning to set up a crypto trading platform outside the US
· Microsoft reportedly testing Edge browser Web3 wallet integration
Do you want to read more about each piece of news?
Check out the News section on our educational platform here 👉
https://app.newscrypto.io/news
---
2. Bitcoin TA analysis
Before we start here is an overview of the Fear & Greed index: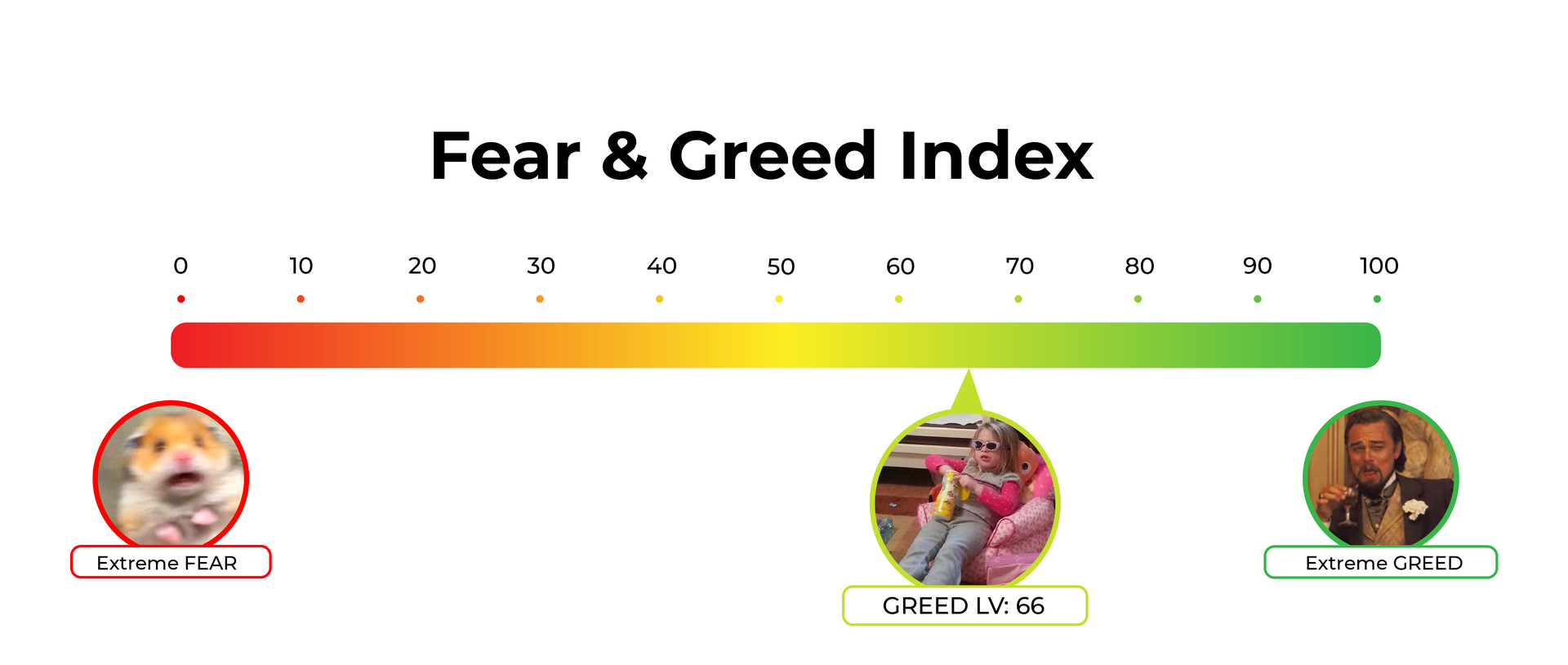 Source: Look into Bitcoin
Greed is ruling the market right now…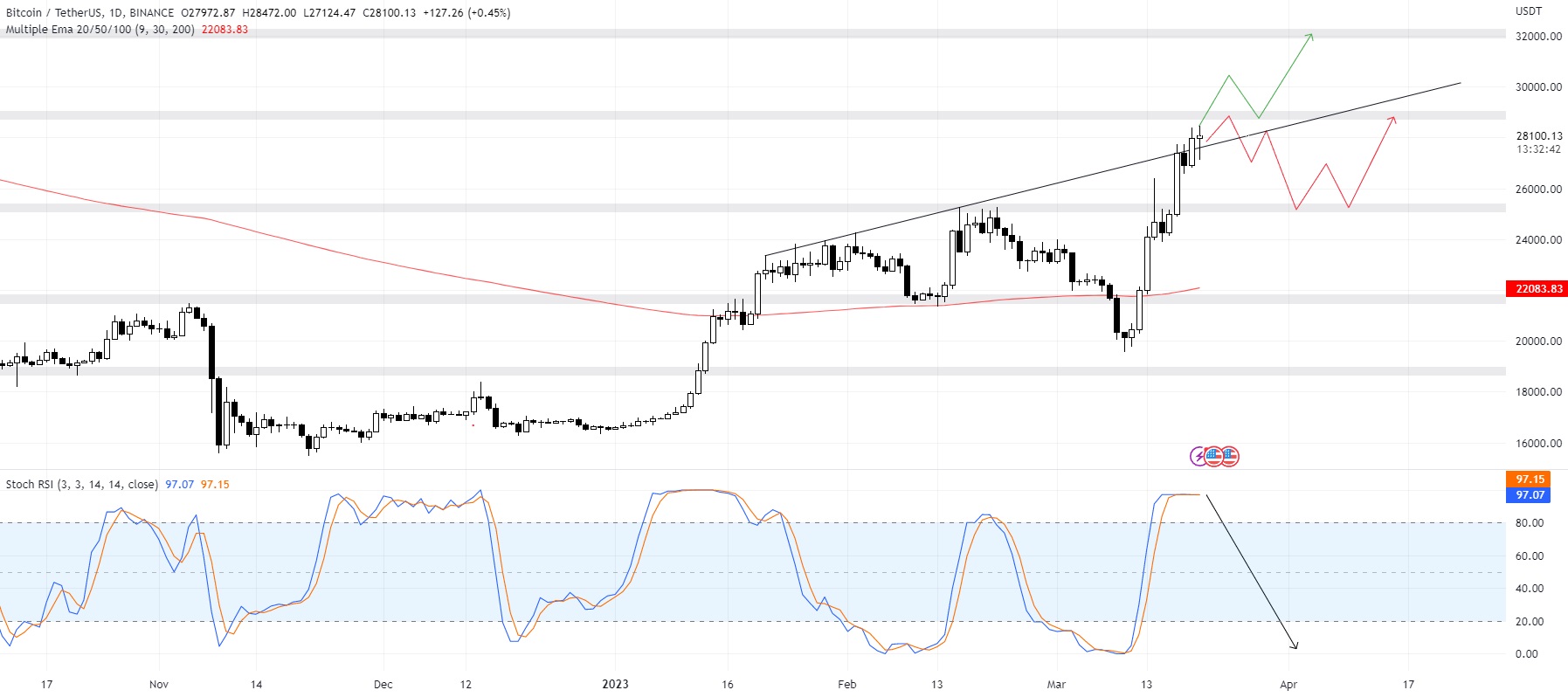 In the previous weekly crypto recap newsletter, we said that reaching $25k seems highly likely. It didn't just reach $25k but it went all the way up and above $28k. Astonishing! Why? Many are speculating that this happened because of the banking collapse. In the end, that is why Bitcoin was made in 2009 right?
What's next? In 10 days, Bitcoin rose by about 40 %. Quite a big move.
There is a possibility that the price will cool down a bit and retrace to the support level at around $25.200. Also, what we can read from the Stochastic RSI indicator is that the price is currently overbought and needs to be retraced. But on the other hand, the RSI indicator can always execute divergences, in this case, a bullish divergence, which would send the price higher.
In the end, nobody knows what will happen. We would also recommend you not to trade until Wednesday because of the FOMC meeting. On Wednesday Jerome Powell will announce if the FED will raise the interest rates or if they will make a pause to the rises.
There is a 37,3 % probability for a pause and 62,7 % for a 25 BP rise👇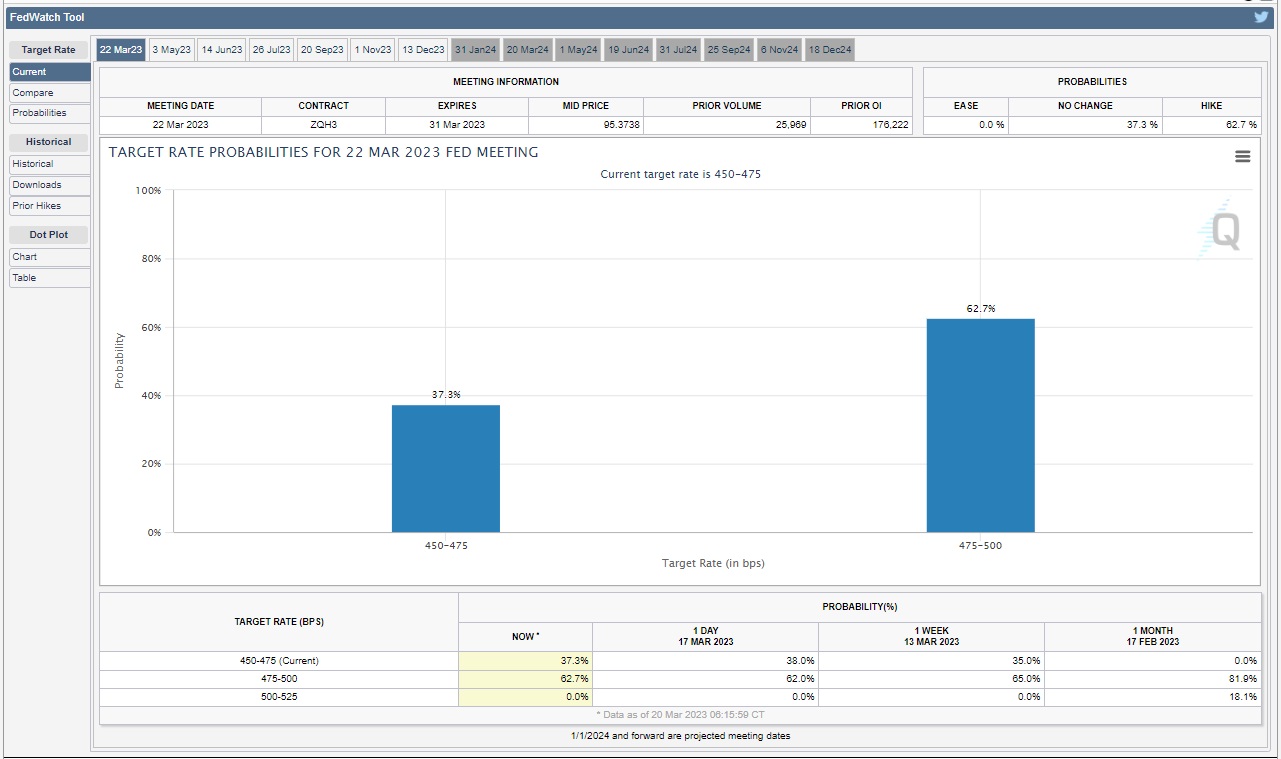 Source: CME Group
---
3. Crazy $1 million Bitcoin bet

Former Coinbase tech boss, Balaji Srinivasan, just made a hefty bet on Bitcoin's price, claiming it will skyrocket to $1 million by June 17. Wowza! But, it all started when a mystery Twitter user, James Medlock, bet $1 million that the US wouldn't experience hyperinflation.

Source: Twitter
Balaji, feeling lucky, accepted the bet a few hours later.
Balaji reckons the US is in for a crisis that'll totally deflate the dollar, leading to hyperinflation, and a Bitcoin price of $1 million. But, on the other side of the ring, we've got James Medlock, who's got a real bearish outlook on any impending hyperinflation. Who will win? It's anyone's guess, but this showdown is bound to be a real nail-biter!
If Srinivasan's prediction doesn't come true, he'll have to cough up $1 million worth of the stablecoin USD Coin and 1 BTC. But, if Bitcoin's price rockets to $1 million by the date, he gets to keep the 1 BTC and $1 million in USDC.
---
4. UBS saves Credit Suisse from drowning
Well, folks, it's official: Switzerland's biggest bank, UBS, has come to the rescue of its rival Credit Suisse in an emergency buyout deal. Why, you ask? Oh, just to stem the financial market panic unleashed by the failure of two American banks earlier this month. No biggie.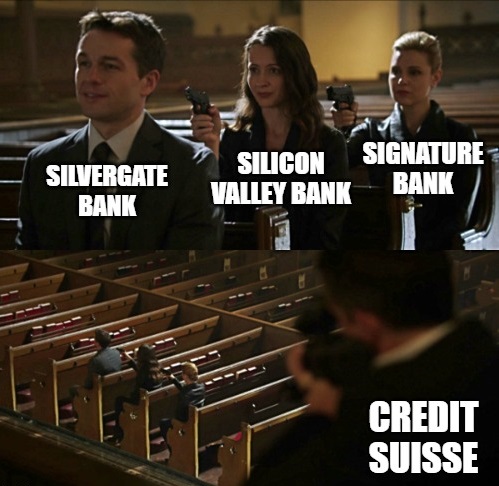 UBS is paying a mere 3 billion Swiss francs ($3.25 billion) for Credit Suisse, which is about 60% less than what it was worth last Friday. Ouch. And if you're a shareholder in Credit Suisse, well, sorry to say, but you're about to be largely wiped out. That's right, you'll be receiving the equivalent of just 0.76 Swiss francs in UBS shares for each of your stocks, which were worth 1.86 Swiss francs just a few days ago. And owners of $17 billion worth of "additional tier one" bonds will lose everything. Tough break, fellas.
But hey, it's not all doom and gloom! UBS chairman Colm Kelleher says this acquisition is "attractive" for UBS shareholders, so there's that. Plus, it's "absolutely essential to the financial structure of Switzerland and … to global finance," he says. So, no pressure or anything.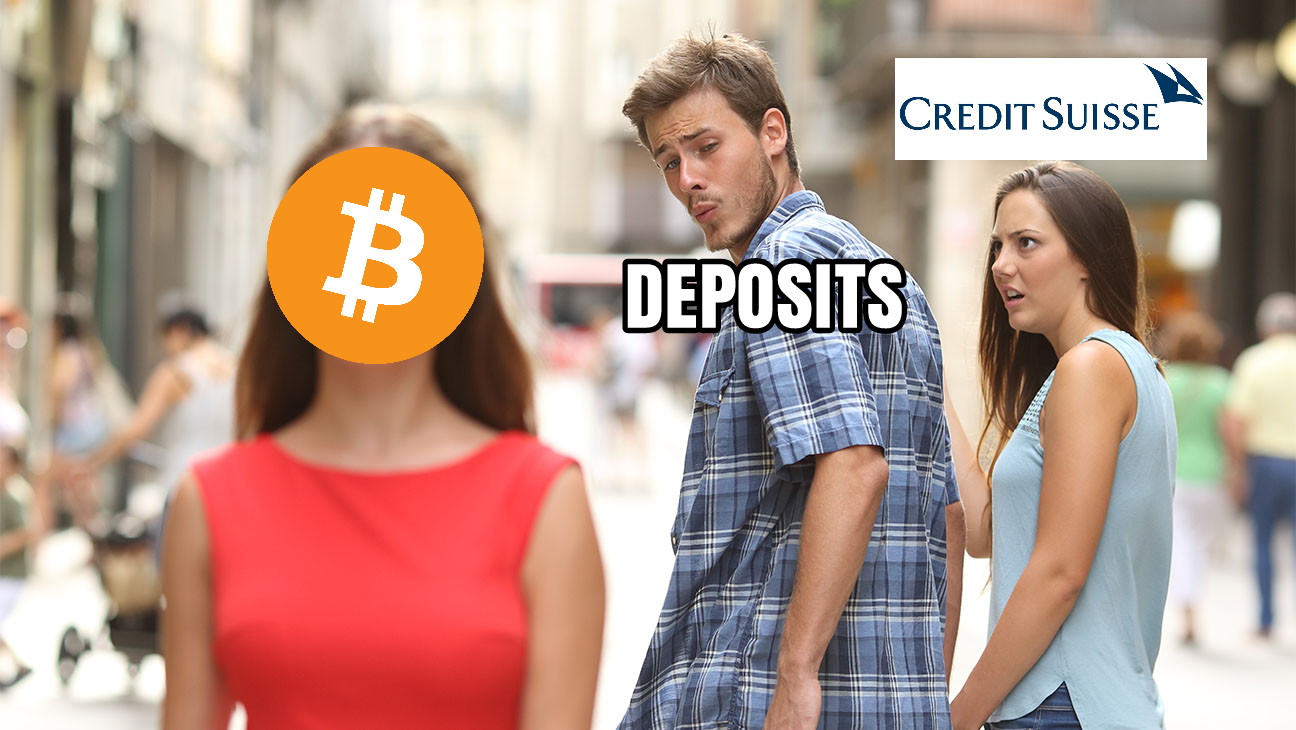 All in all, this has been an "extremely challenging time" for Credit Suisse, says chairman Axel Lehmann. But don't worry, guys, the emergency takeover was agreed to after days of frantic negotiations involving financial regulators in Switzerland, the United States, and the United Kingdom. So, it's all good now, right? Right?
---
5. Funniest Meme of the week