Weekly Crypto Recap with NewsCrypto
Welcome crypto enthusiasts. Today NewsCrypto is bringing you the 9th issue of the weekly newsletter.
You like swiping left and right on Tinder correct? A classic Tinder Cryptler. Sorry, Swindler.
p.s. We think that your thumb needs a rest from Tinder so instead of swiping left and right, relax and read this newsletter. The market is as bad as your tinder profile anyways.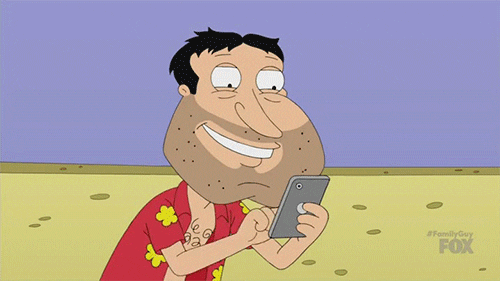 What have we got for you today?
1. Breaking crypto news
2. BTC analysis
3. Silvergate, a crypto bank, is in trouble
4. Funniest meme of the week
---
1. News Recap
• SEC Chair reasserts every crypto is a security aside from Bitcoin, lawyers disagree, read more
• Chilliz announces $50M incubator and accelerator program for early-stage blockchain projects, read more
• Russian bank issues first on-chain bank guarantee in Chinese yuan, read more
• Polygon launches decentralized ID product powered by ZK proofs, read more
• Binance's AI-powered NFT generator hits 10k mints in 2.5 hours, read more
Find more breaking news here:https://app.newscrypto.io/news
---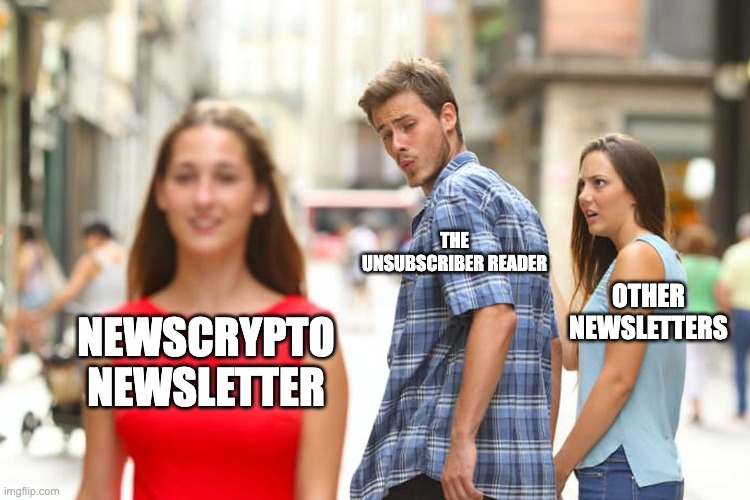 Was this email forwarded to you? Sign up for our newsletter for FREE here:
---
Before we start here is an overview of the Fear & Greed index.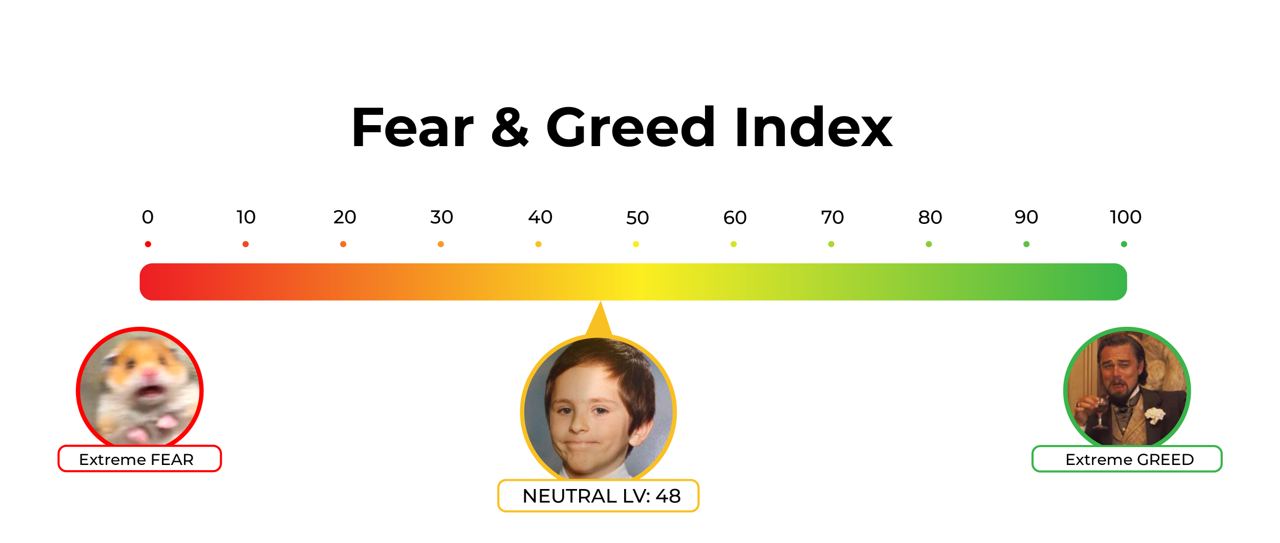 Source: lookintobitcoin.com
Daily Time Frame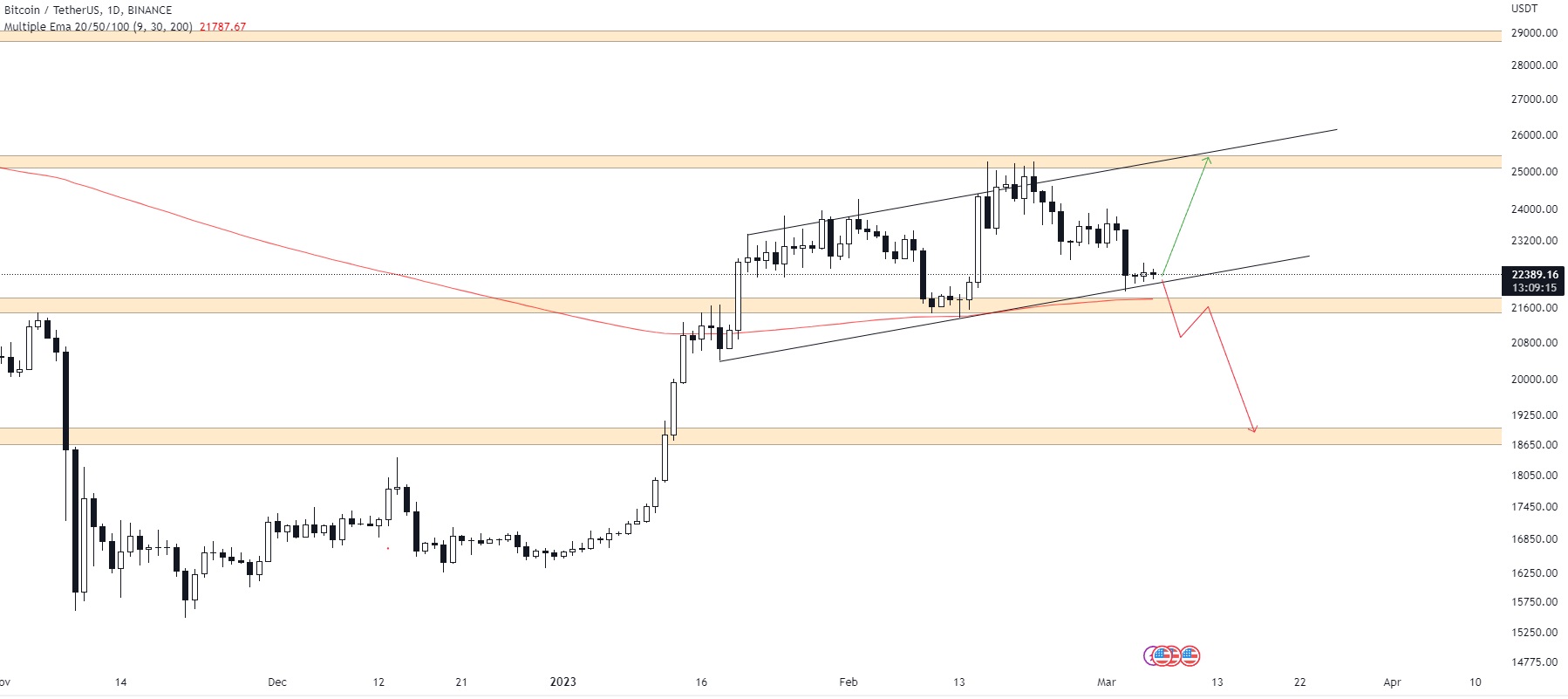 The $25.000 resistance zone hit the price of Bitcoin really hard, as Bitcoin has been consolidating ever since it touched that area.
From the Daily chart, we can see that the price has been "ranging" in the bullish channel, and is now sitting at the bottom trendline. Three other bullish confluences are the EMA200 indicator, support zone at $21.600 and Stochastic RSI is showing that the price is in the oversold area.
Despite the anticipation of bullish days ahead, it's important to remain vigilant and keep a watchful eye as things may not always turn out as expected.
In the event that the consolidation persists and the price breaches the trendline and support zone, there is a possibility that Bitcoin's trading value could drop to $19,000 within the upcoming weeks. Let's hope this scenario doesn't come to fruition 🤞.
---
4h Time Frame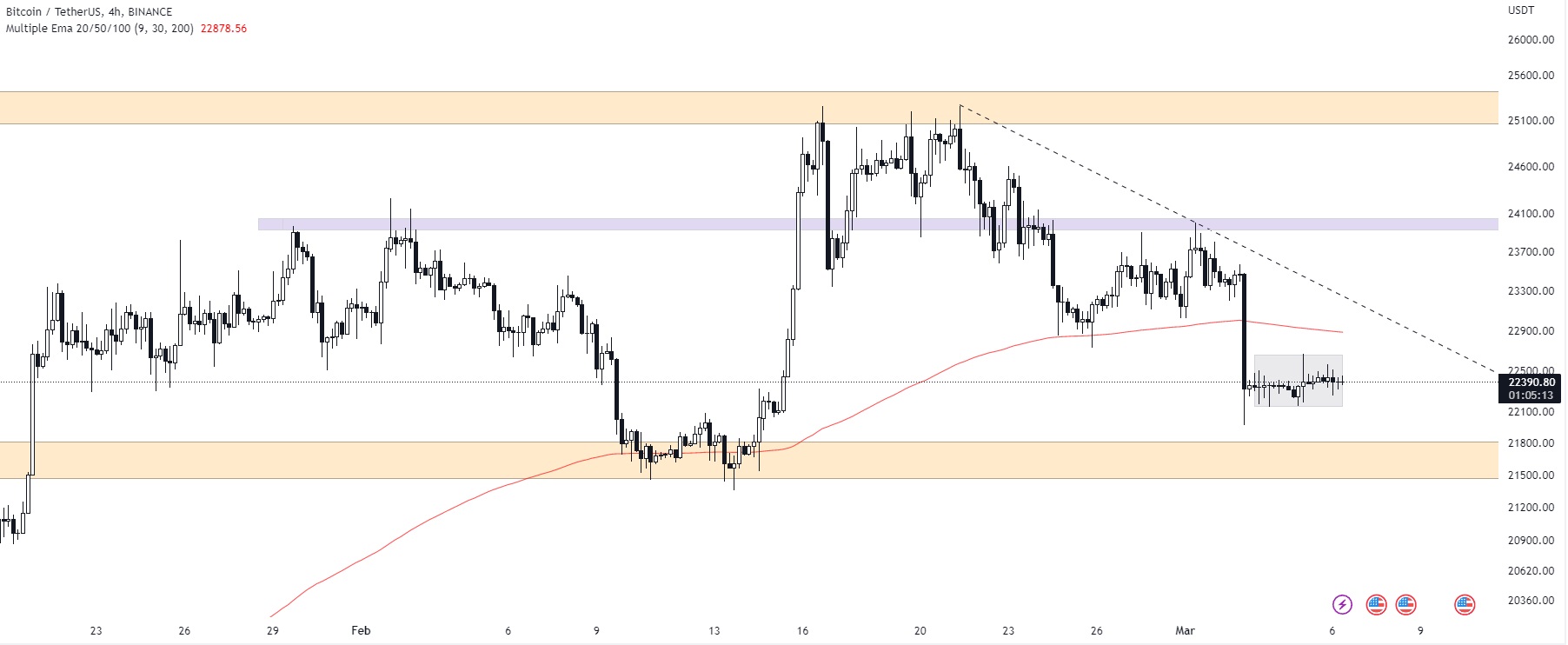 The PA (price action) of Bitcoin over the past three days is displayed in the grey box, depicting movement within a narrow range of $500. This is atypical behaviour for the cryptocurrency market, which leaves one to wonder 🤔.
There are some bearish signs on the 4h time frame:
• Price moved below the EMA200 indicator
• A downward trendline formed
• Stochastic RSI is in the overbought area on the 4h time frame
The daily time frame is showing us bullish signs, but the 4h time frame is showing us bearish signs. What's the correct answer then?
There are no correct answers. Wait for your confirmation and only then react!
---
Silvergate, a crypto-friendly bank, is currently in a bit of a pickle, and not the kind you can turn into a crypto-picklecoin. Their delay in filing their annual report has led to a 31% plunge in their stock price. And it's not just investors who are worried, the bank's accounting department is probably sweating harder than a crypto miner in a heatwave.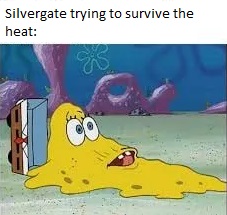 The bank seems to be facing a bit of a rough patch lately. They are facing a liquidity crunch due to investors withdrawing funds, but hey, maybe they can stay afloat by offering free toasters to new account holders. It's a good thing they are crypto-friendly, as we wonder if they're ready to start accepting Dogecoin for their morning coffee
Silvergate's handling of crypto-related deposits has also been called into question. We're not saying they don't know what they're doing, but let's just say the high risk and volatility of the crypto market have them feeling like they're walking on eggshells. Maybe they could benefit from a quick crash course in Crypto 101.
To add to their woes, Coinbase has severed ties with Silvergate Bank, and Bybit has suspended USD bank transfers through them. It's a setback, but let's hope they'll bounce back in no time. Who knows, maybe they'll start handing out business cards on street corners to lure in new clients – whatever works, right?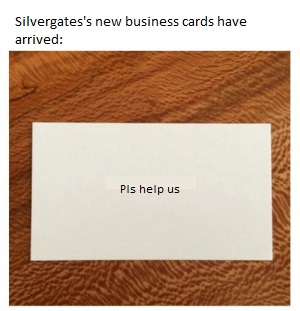 In summary, Silvergate Bank seems to be going through a rough patch. With the delay in filing their annual report, concerns about their financial health and ability to handle crypto-related deposits, while loosing clients at the same time, they could use a little bit of luck. Maybe they can seek the guidance of a Bitcoin-accepting fortune teller to turn things around?
To restore confidence in their operations and ensure their long-term viability, they may have to get creative.
Silvergate's chart: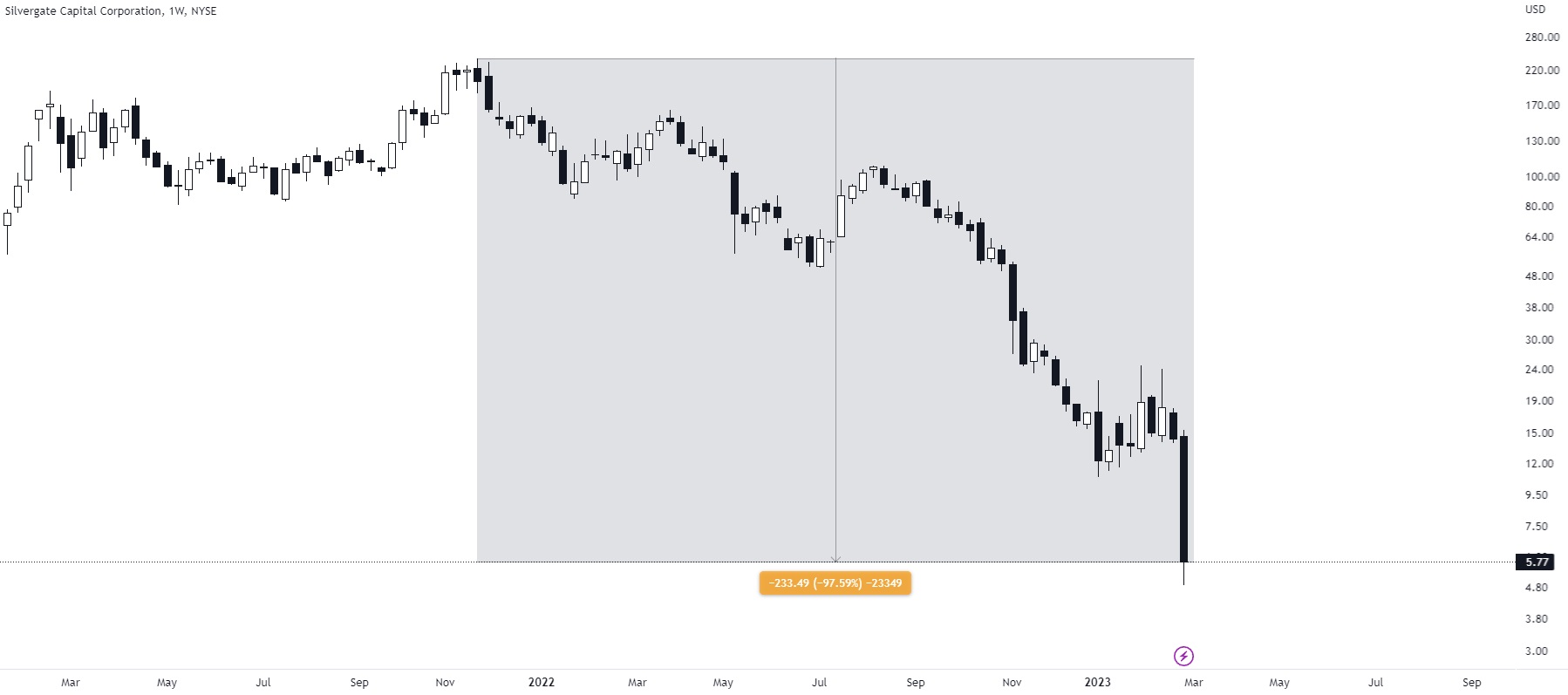 Source: TradingView.com
---
4. Funniest Meme of the week