Weekly Crypto Recap with NewsCrypto
Welcome crypto enthusiasts. Today NewsCrypto is bringing you the 14th issue of the weekly newsletter.
Don't go into the world of crypto unarmed, our newsletter is the lightsaber you need to cut through the confusion.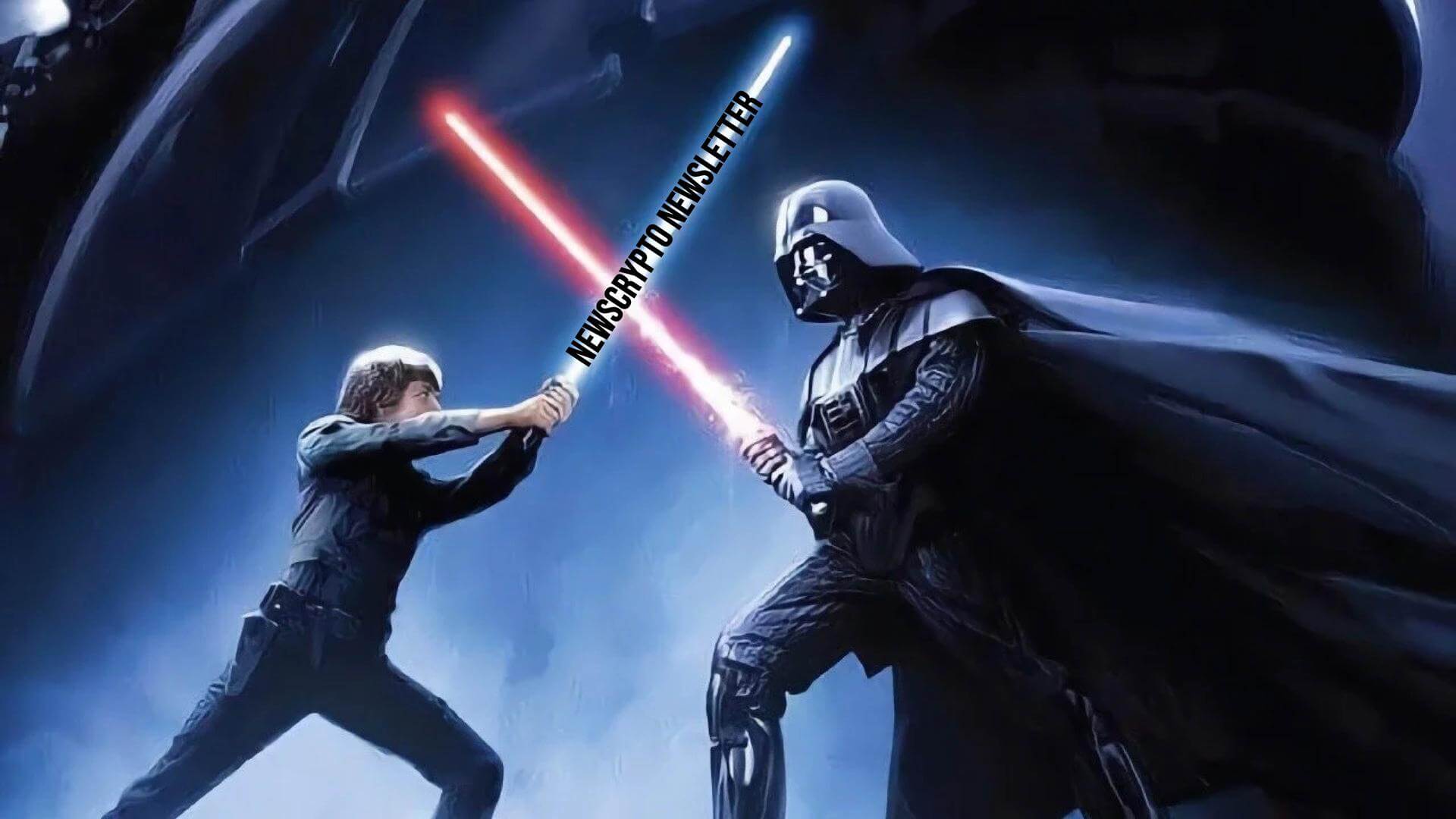 What's on the menu today?
1. Breaking crypto news
2. BTC analysis
3. Tokenized T-Bills
4. Binance again and again in trouble
5. Funniest meme of the week
---
1. News Recap
· US Treasurys says decentralized crypto markets threaten national security
· Thailand opposition leader promises $300 crypto airdrop per citizen if elected Prime Minister
· US Unemployment rate falls to 3.5 %
· SushiSwap hacked, head Chef says 'revoke all chains'
· Coinbase will integrate Bitcoin lightning network, says CEO Brian Armstrong
· MetaMask launched direct fiat-to-crypto on-ramp service
---
Do you want to read more about each piece of news?
Check out the News section on our educational platform here 👉
https://app.newscrypto.io/news
---
2. Bitcoin TA analysis
Bitcoin Daily Time Frame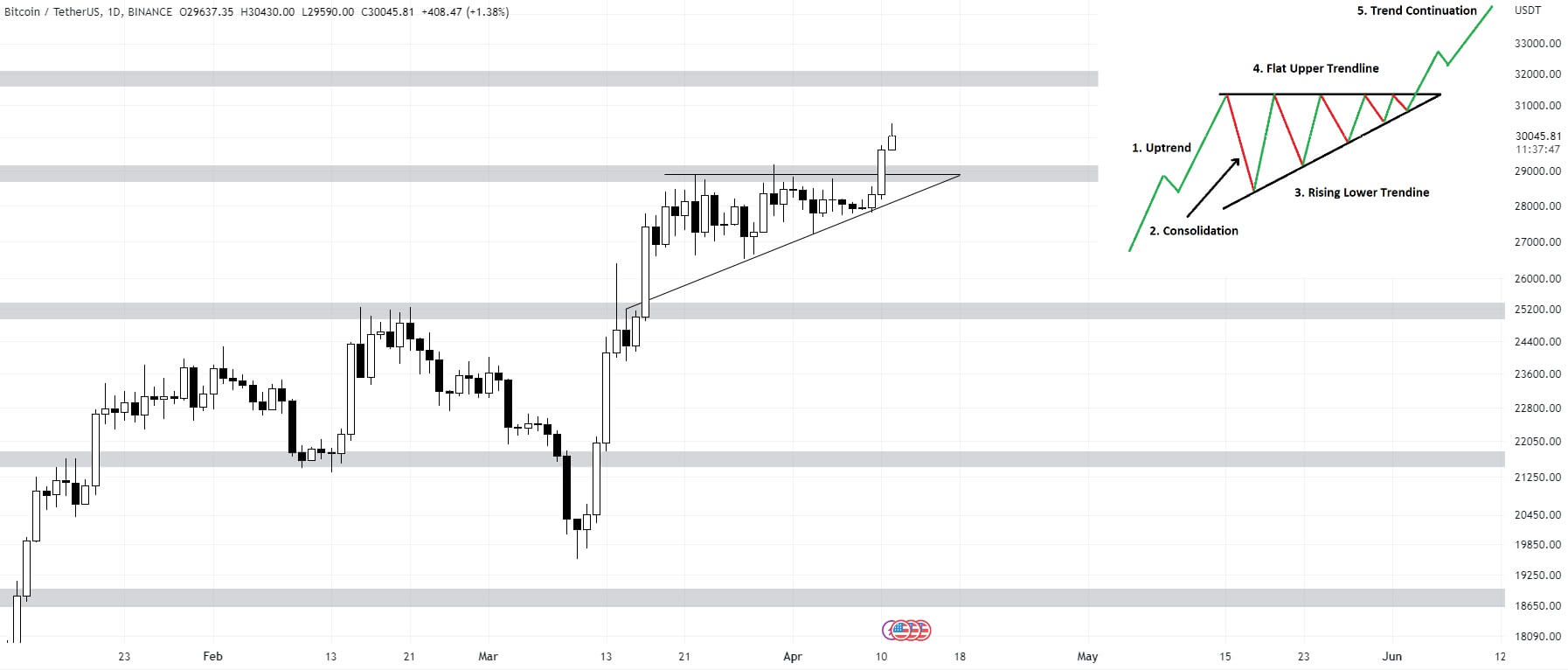 The $29,000 resistance breaking point was always a matter of when, not if.
Moreover, a promising ascending triangle pattern has formed, and the trend is expected to persist once the upper line of the triangle is breached."
But, before FOMO grabs you, listen out👇
Bitcoin 4H Time Frame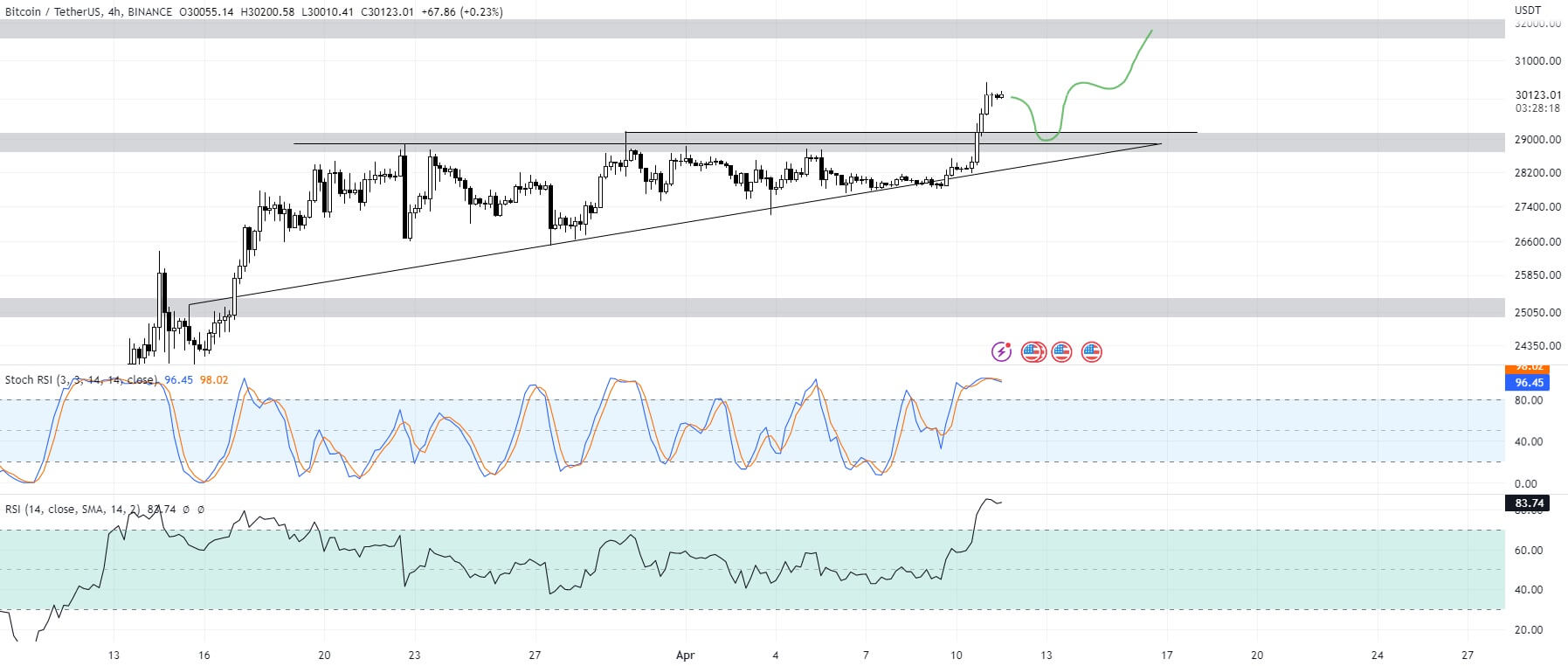 The next big obstacle is for sure the $32.000 mark. But before getting there, it would be great to see Bitcoin retrace and confirm the support that was just flipped from resistance.
As you can see from the chart above, both RSI and Stochastic RSI are in the overbought zone - meaning the price could sell off. The same is happening on the Daily Time Frame. (But sell-off on a smaller scale)
Despite this, there is some bullish sentiment due to the upcoming US CPI report on inflation. The last CPI reported in March was 6% year-over-year, but the projection for the report to be released tomorrow is 5.2%. This suggests that inflation is cooling down, and the FED's policies are "working."
Slower inflation could also mean that the FED may not raise interest rates further, although this is still up for debate as there is currently a 70% probability of another 25 BP increase in May."
---
3. Former Gemini Executives Create New Crypto Startup, OpenEden, to Offer Tokenized T-Bill Exposure
Jeremy Ng and Eugene Ng, who used to work at Gemini, have come up with a new startup called OpenEden that's offering a whole new way to earn some sweet, sweet moolah - by investing in tokenized Treasury Bills.
OpenEden T-Bill Vault is the name of their latest product. It's aimed at stablecoin holders who can earn a yield by minting the "T-BILL" token. And with the current high interest-rate environment, you don't have to be a rocket scientist to know that you're going to earn a good return.
Eugene said the company launched at the right time because people don't trust banks anymore, and let's face it, neither do we. OpenEden provides a solution that puts trust back in the hands of the people. With the OpenEden T-Bill vault, you get to put your money where your mouth is and get rewarded for it.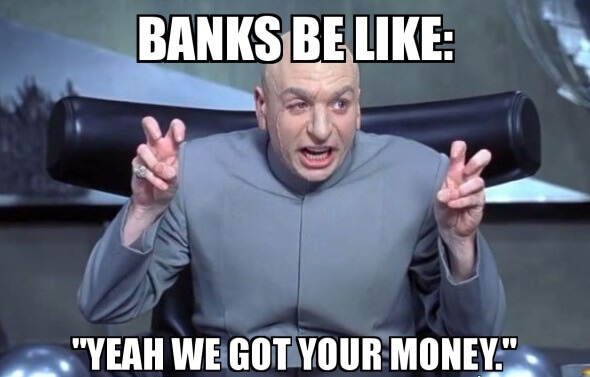 The "vault" is an on-chain pool where stablecoin holders can invest their USDC and earn interest. Once you've deposited, you get a shiny new T-BILL token that's redeemable with an interest rate based on the yield from the underlying T-bills. It's a win-win situation.
OpenEden's smart contract vault is managed by a regulated financial institution, OpenEden Pte. Ltd., which is a registered fund management company regulated by the Monetary Authority of Singapore. Plus, OpenEden has partnered with many reputable firms, including Saxo Bank (custodian), Circle (fiat on-ramp), DBS Bank (fiat banking partner), KPMG (tax advisor) and many more.
As Eugene Ng said, "We believe that our vault offers a safe, regulated, and transparent way for investors to access the benefits of T-bills. Plus, it's a great way to diversify your portfolio and earn some extra yield. Who doesn't love some extra yield, right?"
---
4. Binance.US Struggles to Secure Banking Partners in the US
Binance.US, the United States arm of the global crypto exchange Binance, is having trouble finding a new bank partner to serve as a fiat on-ramp and off-ramp for its clients in the country. It's like trying to find a needle in a haystack, or in this case, a bank that isn't afraid of the big bad crypto wolf.
We hope to see this news in the next few weeks: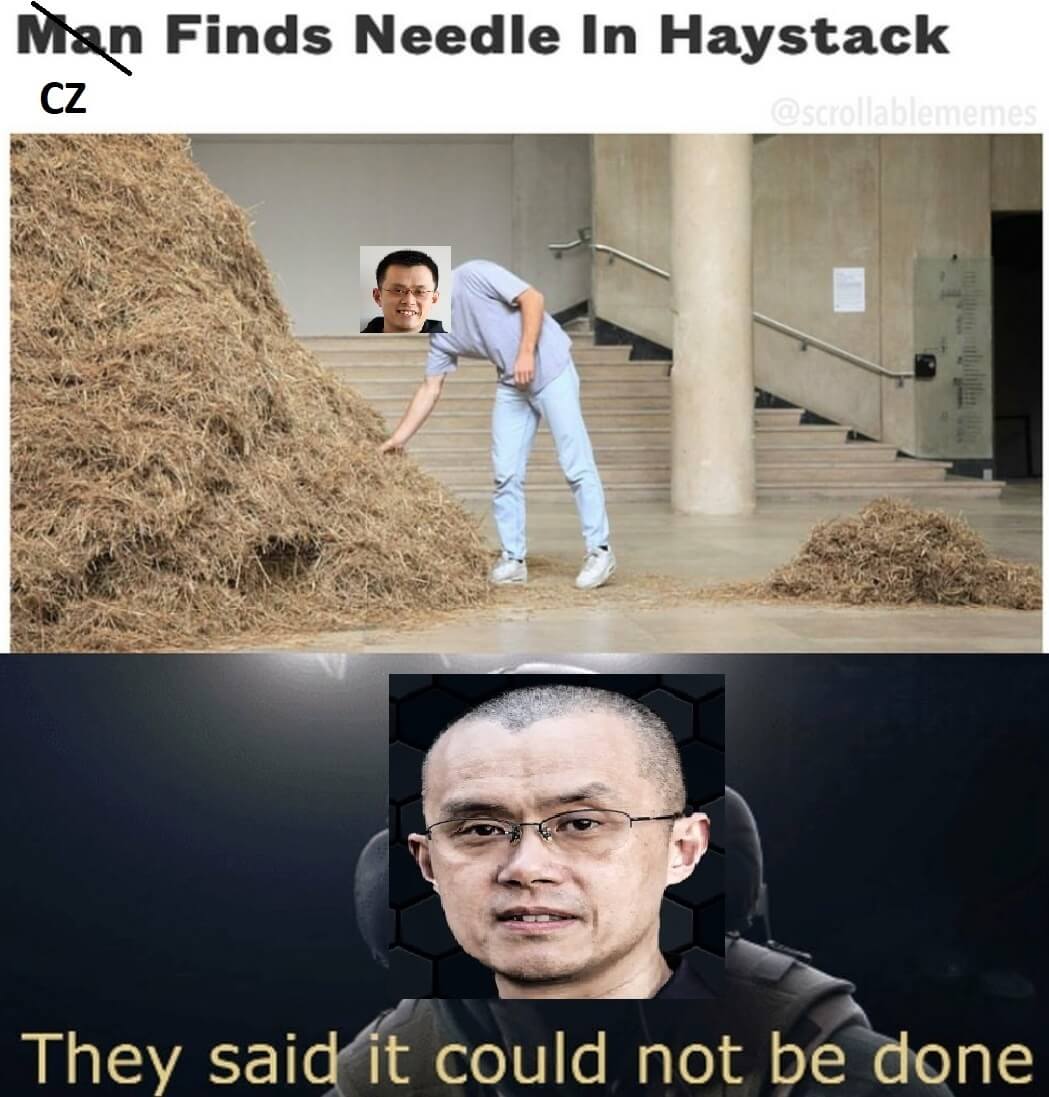 According to the Wall Street Journal, recent attempts to establish direct banking relationships with banks like Cross River Bank and Customers Bancorp have failed. Binance.US needs a bank to hold its client's U.S. dollars, but finding a bank willing to take on a crypto exchange is like finding a vegan in a steakhouse.
To make matters worse, the recent regulatory crackdown on banks with crypto clients has left Binance.US without banking services. The U.S. Commodity Futures Trading Commission sued Binance Holdings and its CEO, Changpeng "CZ" Zhao, for alleged trading violations. It's like the Wild West out there, and the regulators are the sheriff, and Binance.US is the outlaw with a price on its head.
But fear not, dear customers! Binance.US is transitioning to new banking and payment service providers over the next several weeks, although some U.S. dollar deposit services will be temporarily impacted during the transition. In the meantime, the exchange is holding customer funds via the financial technology firm Prime Trust. It's like putting your money in a piggy bank, but instead of a pig, it's a trust company with multiple banking and payment partners.
---
5. Funniest Meme of the week