Crypto Chronicle with NewsCrypto
Greetings, fellow crypto enthusiasts! It's NewCrypto, your go-to for everything crypto.
Imagine opening a 9-piece McNuggets box with 10 McNuggets in it.
Now imagine opening an email inbox with the NewsCrypto newsletter in it.
Same feeling.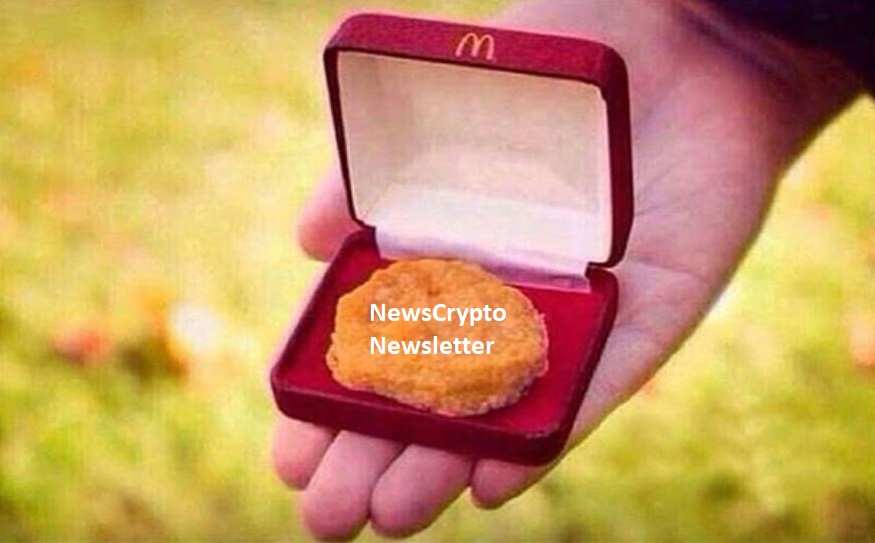 ---
Here's what we got on the menu today:
1. Europol seizes crypto
2. Credit Suisse is in trouble
3. Funny meme
---
1. Europol seizes $46M from crypto mixer accused of laundering $2.88B
Guess what? The European Union Agency for Law Enforcement Cooperation (Europol) just put the smackdown on ChipMixer for allegedly laundering money using cryptocurrency. They took a whopping 1,909.4 Bitcoin worth 44.2 million euros ($46 million) in 55 transactions. This is what happens when you try to play dirty with digital dough! Apparently, some clever crooks even used ChipMixer to clean up their stolen BTC from a heist worth $372 million. Looks like the mixer's been mixed up in some serious mischief!
The party's over for ChipMixer. The website has been taken down and four servers hosting the app have been seized by the authorities. Europol says that since 2017, this sneaky little mixer has laundered over 2.73 billion euros - that's a lot of dirty cryptos! Officials say ChipMixer was a renegade mixer, operating without a license and specialized in cutting off the virtual currency trail. By blocking the blockchain trail, it was the perfect tool for cybercriminals looking to wash their digital cash from criminal activities. But now, the mixer's been mixed up and its days of laundering are over!
Let me tell you who all participated in the takedown of ChipMixer:
• The Belgian Federal police
• The Federal Criminal Police Office of Germany
• The Central Cybercrime Bureau of Poland
• The Cantonal Police of Zurich Switzerland
• The U.S. Federal Bureau of Investigation
• The U.S. Department of Homeland Security
• The U.S. Department of Justice.
It's like a superhero team-up, but for catching cyber-crooks!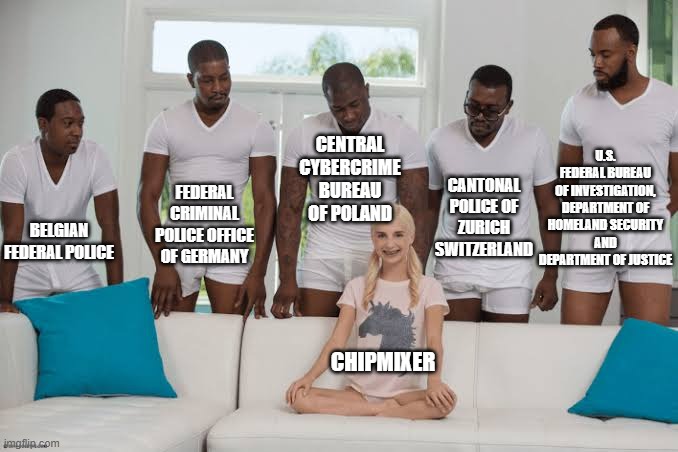 Law enforcement says that the mixer was connected to some really dark stuff - dark web markets, ransomware groups, illicit goods trafficking, procurement of child sexual exploitation material, and stolen crypto assets. Deposited funds in ChipMixer would be turned into "chips," but I guess the cyber-criminals who used it didn't realize that chips aren't always a winning hand - especially when the house is the law!
---
2. After U.S. banks took a hit, it's Europe's turn!
The big banking scare visited Europe yesterday. The Credit Suisse meltdown caused chaos in the European banking world - trading of their shares was paused, and other banks saw their shares tumble by double digits. It was like a game of dominoes, except with money instead of tiles.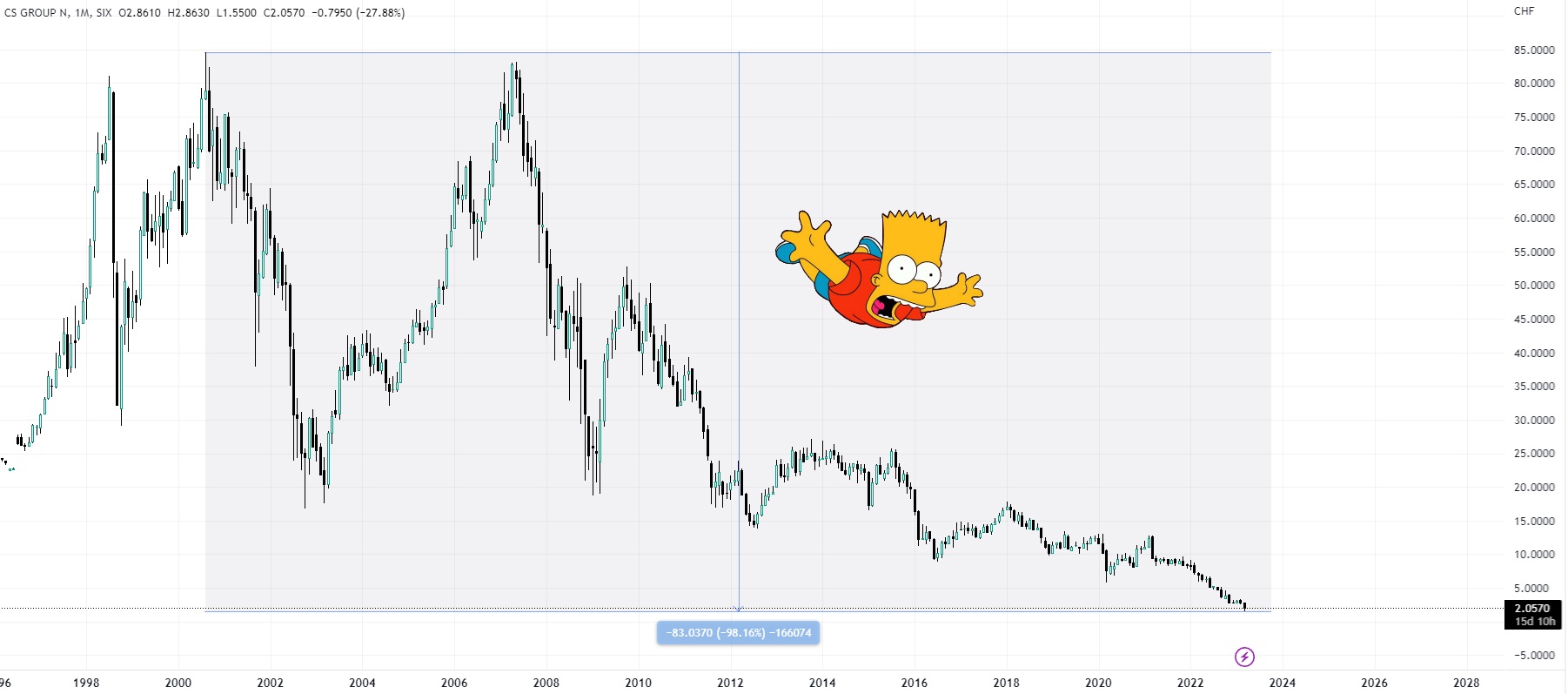 *Credit Suisse stock is down 98.16 % from ATH
Their biggest shareholder, the Saudi National Bank, said they're not putting any more money into the Swiss lender. That's like your rich uncle saying he's not giving you any more allowance. It turns out Credit Suisse had problems even before the U.S. banks collapsed, but the recent collapse of Silicon Valley Bank and Signature Bank in the U.S. only added fuel to the financial fire.
More reasons for trouble:
• Customers withdrawing large sums late last year
• Bank expects major earnings hit after client defaults on margin calls
Buuuut of course here comes the Swiss National Bank to save the day…
Credit Suisse shares skyrocketed over 30% at the market open today, proving that money can indeed buy happiness - or at least a temporary respite from financial troubles. The bank announced that it's borrowing up to 50 billion Swiss francs ($54 billion) from the Swiss National Bank, making it the ultimate sugar daddy. The Swiss National Bank and the Swiss Financial Market Supervisory Authority vouched for Credit Suisse, saying that it meets the requirements imposed on systemically important banks. Looks like Credit Suisse is no longer in the penalty box!
---
3. Funny meme