Crypto Chronicle with NewsCrypto
Greetings, fellow crypto enthusiasts! It's NewCrypto, your go-to for everything crypto.
Is like a perfect, hot girlfriend. Good looking, funny, intelligent
The only thing different is, that on the 8th of March we don't expect flowers
We hope yesterday was well spent in the presence of a woman that means the most to you …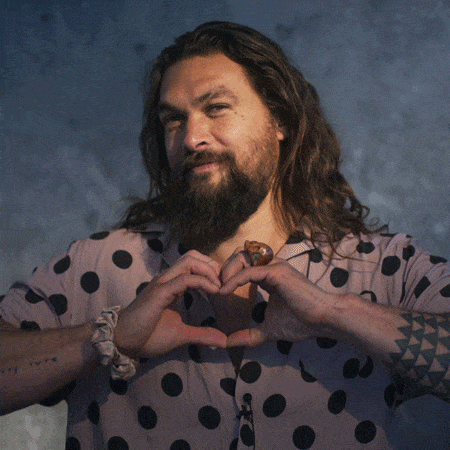 ---
What have we got for you today?

1. Mt. Gox moves the deadline, again
2. Liquidation of the Silvergate Bank
3. Kraken to save crypto banking
4. Funny Meme
---
1. More time for Mt. Gox creditors to get their cash, the deadline moved back a month

Well, well, well...looks like the Mt. Gox creditors are going to be waiting a bit longer to get their hands on that sweet, sweet cash. The registration deadline has been pushed back to April 6th, so they'll have more time to contemplate their financial woes. And the distribution deadline has also been pushed back to Oct. 31st, because why not drag this thing out even more? At this rate, we'll all be old and gray before anyone sees a penny.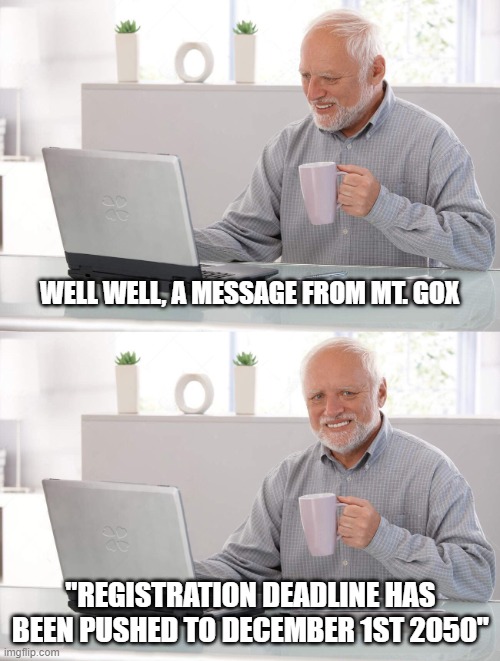 According to the official document, the Mt. Gox creditors are apparently making progress in their rehabilitation efforts, which is great news for those of us who have been waiting for eons to get some compensation. But let's not forget why we're all in this mess in the first place. Mt. Gox used to be the big kahuna of Bitcoin transactions, until they got hacked and lost thousands of coins. So basically, we're all here because someone forgot to update their antivirus software.
In February, the Mt. Gox Investment Fund, the largest creditor of the bankrupt crypto exchange, decided to take an early payout in Bitcoin rather than wait for a larger payment after a legal battle. I guess they figured that "a bird in the blockchain is worth two in the bush!"
Other creditors now have another month to decide if they want to take the smaller amount or hold out for the full amount and wait until the robots take over. The value of BTC has gone up since the exchange collapsed, and some people are speculating about the impact of these creditors on the market. However, Bloomberg reports that the biggest Mt. Gox creditors have no plans to sell their BTC, which is a wise decision because, as we all know, "HODLing is the new diamond hands!"
---
2. Silvergate Bank is going down the drain, voluntarily!

Silvergate Bank, aka the "cool crypto bank," is throwing in the towel and liquidating. The bank assures that all deposits will be returned, so don't worry about losing your lambo money.
In March, crypto firms like Coinbase, Paxos, Gemini, BitStamp, and Galaxy Digital broke up with Silvergate Bank after an investigation into its alleged involvement in the FTX collapse. Silvergate said it would be closing its exchange network on March 3, blaming it on a "risk-based decision".
Read the recap here: https://blog.newscrypto.io/ftx-scenario-could-happen-to-a-crypto-bank
This move raised concerns about Silvergate's solvency, especially after it announced a two-week delay in filing its annual 10-K report that usually provides a company's financial overview. Looks like Silvergate Bank is having a rough time, but hey, at least it's getting some attention in the news!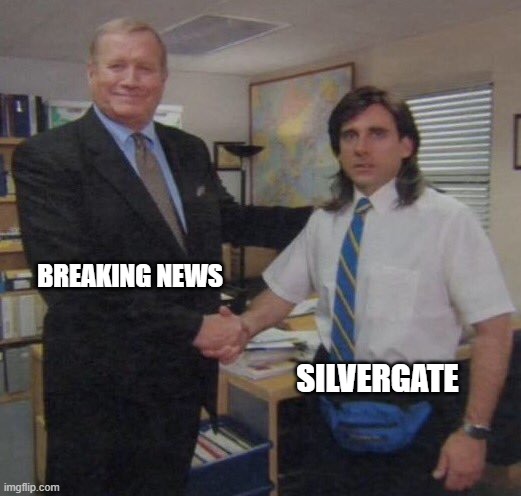 On the other notice…
---
3. Kraken Crypto Exchange is set to rock the banking boat with their new digital asset bank

Kraken's legal officer, Marco Santori, spilled the beans on The Scoop podcast that Kraken is about to launch its very own bank. Santori also revealed that they plan to send pens with little ball chains to attach them to the desks of Wall Street banks. Talk about a sneak attack!
Kraken Bank, which will be a regulated U.S. bank, will provide services like deposit-taking, custody, and fiduciary services for digital assets. They even received a bank charter recognized under federal and state law, making them the first digital asset company to do so in U.S. history. It looks like Kraken is determined to be the bank that everyone in the crypto industry will want to use.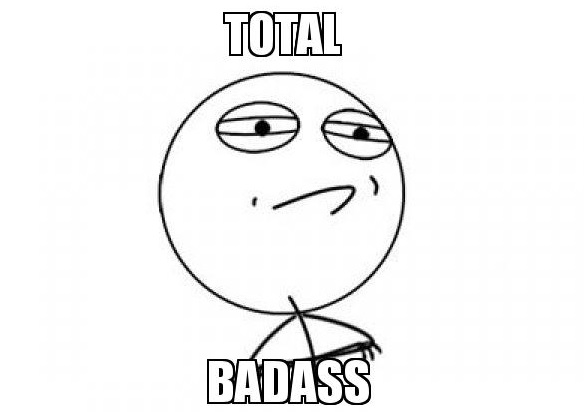 Santori also weighed in on the current regulatory crackdown on the crypto industry in the U.S., noting that banks are becoming more hesitant to open accounts for crypto companies. He joked, "It's like we're back in the Stone Age of banking, where they're chiseling account information onto stone tablets."
Santori added, "Wall Street big shots will still have their fancy offices, and Kraken and Coinbase will still be able to operate. But for those trying to break into the crypto world with new ideas, it's going to be a bumpy ride. Strap on your helmets, folks!"
---
4. Funny meme