Weekly Crypto Recap with NewsCrypto
Welcome crypto enthusiasts. Today NewsCrypto is bringing you the 12th issue of the weekly newsletter.
Our newsletter is like the superhero mentor you never knew you needed. Just like Spiderman had his Uncle Ben and Batman had his Alfred, we've got your back in the world of crypto. So sit tight and get ready to level up!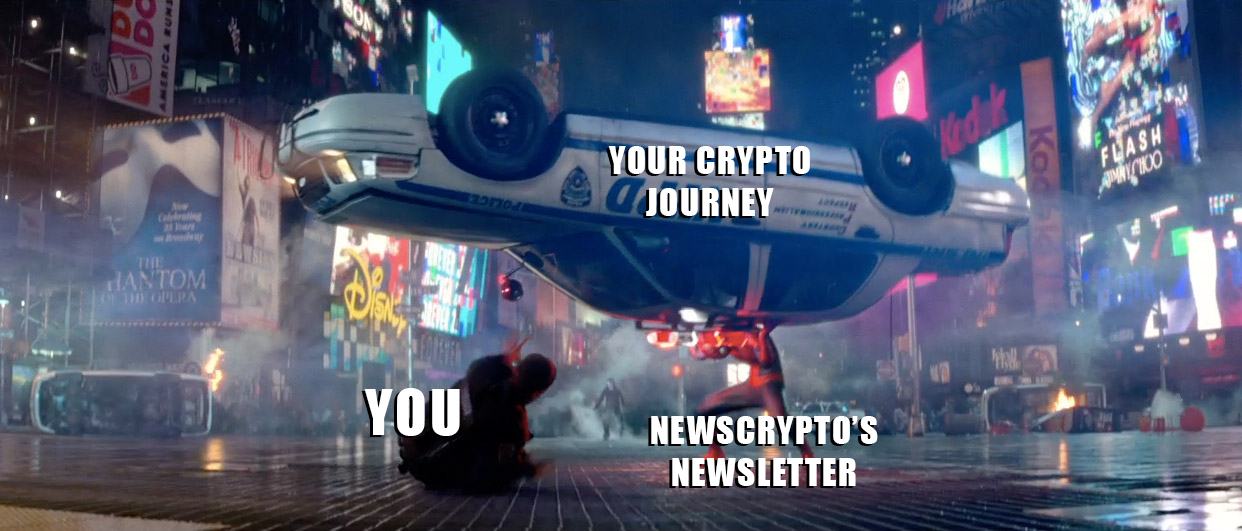 ---
What's on the menu today?
1. Breaking crypto news
2. BTC analysis
3. Do Kwon arrested
4. Is binance in trouble?
5. Funniest meme of the week
---
1. News Recap

· Telegram users can now transfer USDT through chats
· Goldman Sachs and JP Morgan can't survive bank run says NBER paper, fail stress test
· El Salvador president Bukele to introduce bill that would eliminate taxes on technology innovations
· Nasdaq to launch crypto custody service for BTC, ETH in 2023 to inaugurate digital assets arm
---
Do you want to read more about each piece of news?
Check out the News section on our educational platform here 👉
https://app.newscrypto.io/news
---
2. Bitcoin TA analysis
Bitcoin Market Cap Dominance chart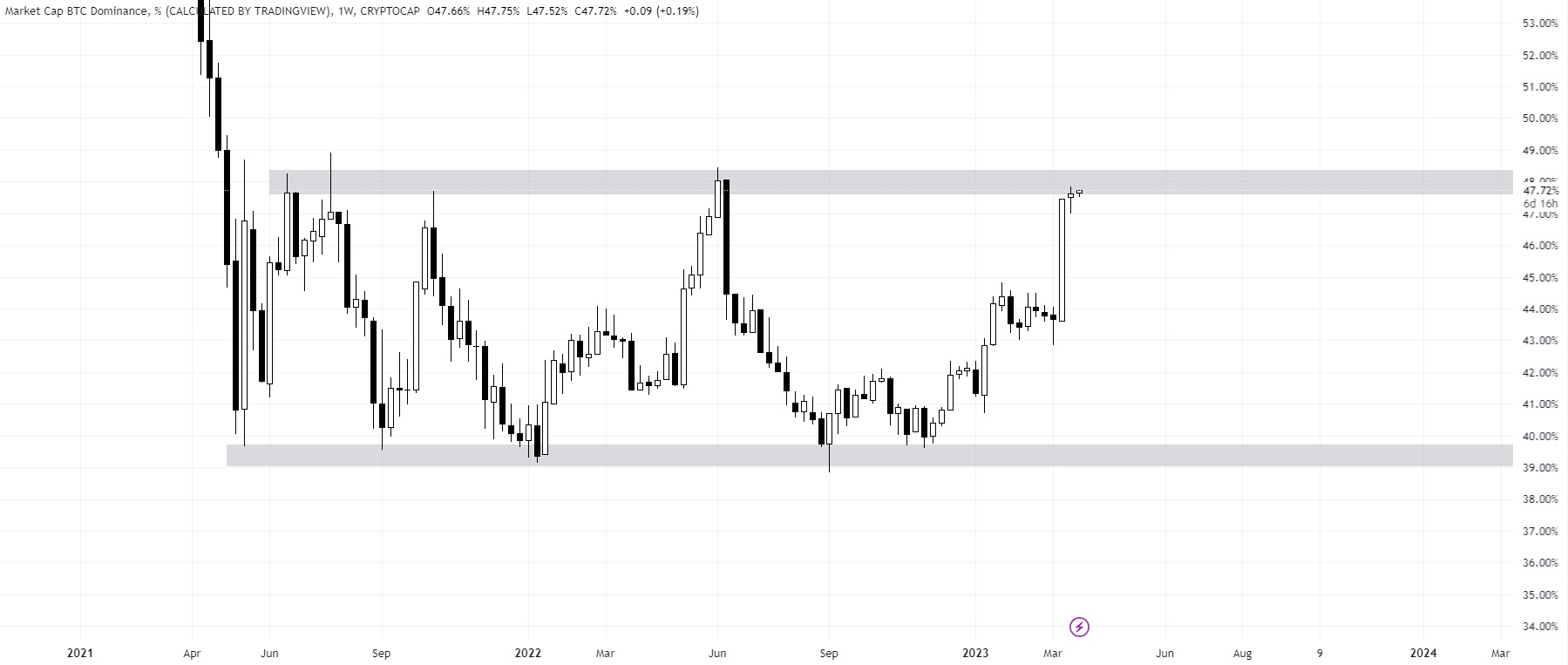 What does the above chart represent? It represents the dominance of Bitcoin in the whole crypto market.
As you can see from the chart, Bitcoin dominance has been trading in a range for 2 years now. It bottoms at around 39 % and tops at around 48 %.
Currently, it is trading at the top side of the range. What does that mean? It means that we could expect Bitcoin dominance to fall, and expect an altcoin rally. Because if Bitcoin dominance falls, then altcoin dominance rises. Logical?
Bitcoin Daily Time Frame analysis
There was no major change in the Bitcoin price from the last week. It's still trading right under the resistance zone at $28.800. And we need to tell you, that we found one more pattern, that could indicate a consolidation in the Bitcoin price.

It's called a DIAMOND PATTERN.
Do you want to learn the Diamond pattern in detail?
---
3. Terra co-founder arrested in Montenegro, extradition still up in the air

Breaking news from the world of blockchain and cryptocurrency: the co-founder of Terraform Labs, Do Kwon, has reportedly been arrested in Montenegro. According to sources, including the country's Minister of the Interior Filip Adzic and South Korean news outlet Yonhap, Kwon was arrested on March 23rd, suspected of using falsified documents.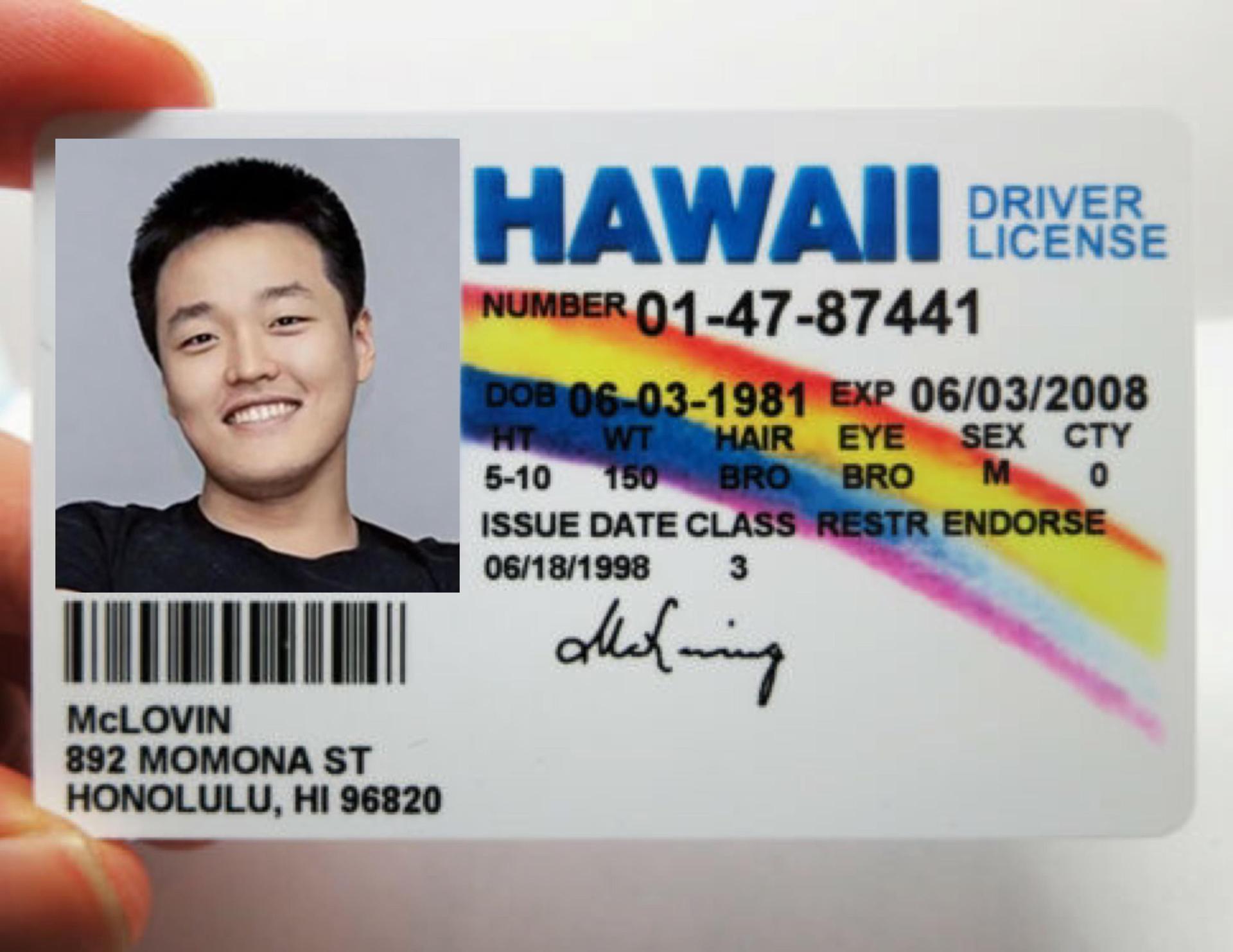 This arrest follows months of speculation and allegations about Kwon's involvement in the collapse of the Terra ecosystem in May 2022, which saw the loss of billions of dollars worth of cryptocurrency. Kwon had been on the run since then, with South Korean prosecutors alleging that he had been hiding in Serbia, where there is no extradition agreement with South Korea.
Despite the lack of an extradition agreement between Montenegro and South Korea, it is possible that Kwon could be extradited to the United States, which has an old extradition treaty with the country. The U.S. SEC had previously charged Kwon with orchestrating a multi-billion-dollar crypto asset securities fraud, and the Department of Justice has been investigating his role in the Terra collapse since March. Looks like Kwon won't be "terra"fied of just one country's legal system!
---
4. Binance Bug Bites Back: Crypto Exchange Halts Spot Trading!

Crypto exchange Binance hit a speed bump with spot trading on its platform. According to an announcement on Binance's official Twitter account, all spot trading transactions were temporarily suspended on March 24 as the exchange worked on resolving the issue as soon as possible.
"Deposits and withdrawals are on hold for the time being, but funds are #SAFU," said Binance CEO Changpeng "CZ" Zhao, who subsequently took to Twitter to explain that the problem had to do with bug issues with the matching engine. He mentioned that the bug had been discovered on a trailing stop order and was expected to be fixed in up to 120 minutes.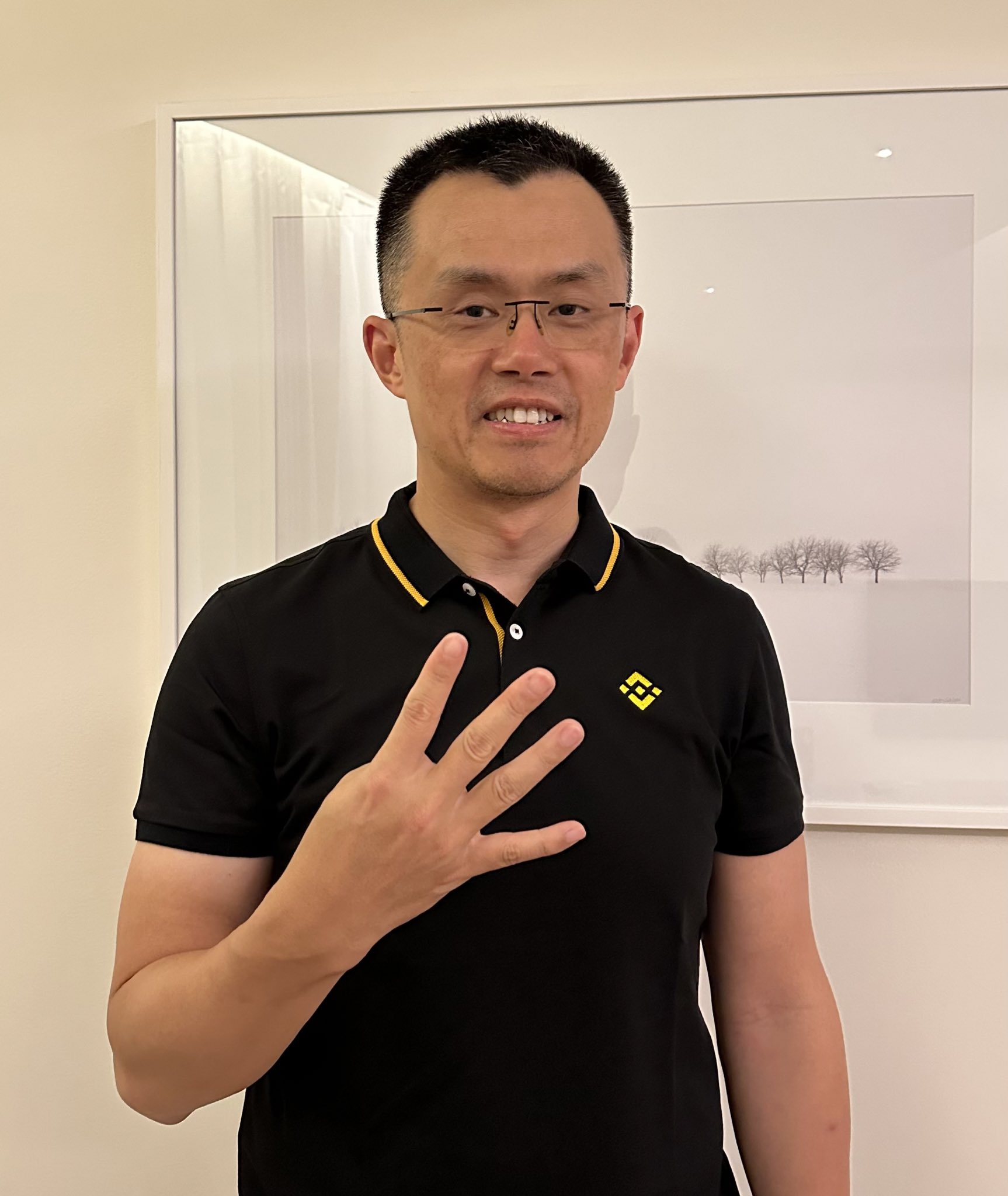 As traders expressed concerns, CZ continued to tweet to reassure them, even making reference to the good old days of the 1940s when transistor engineers had to remove bugs in systems to keep things running smoothly.
Thankfully, within a couple of hours of the initial announcement, Binance partly resolved the issue by bringing one of its engines back online. CZ was quick to update his followers, stating that Engine 1 had been restarted, but that more time was needed for reconciliations, and for other engines to catch up.
Less than two hours after the issue was first reported, Binance announced that it had completed temporary system maintenance, and all trading activity would resume by 2 pm UTC. Traders would be able to perform all functions, including canceling orders, processing deposits, trading on P2P, and performing asset transfers, among others. The only thing left to do was to wait for withdrawals, which would resume shortly after spot trading started.
---
5. Funniest Meme of the week